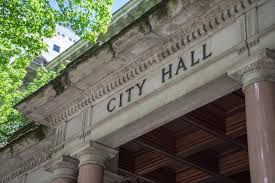 One area of focus for Hall Insurance Group for over 10 years are Municiapalities, Counties, Townships, Fire Disctrics, Water Disctrics, Public Schools and Colleges. We insure all of the above with Illinois Counties Risk Management Trust. See below regarding ICRMT.
Since 1983, the Illinois Counties Risk Management Trust (ICRMT) has been the leader in providing insurance and risk management services to Illinois Public Entities. ICRMT offers a full line of coverage options including property, liability and workers' compensation designed to meet the needs of First Dollar or Self-Insured clients.
The ICRMT risk management program has steadily developed services and insurance management solutions that assist public entities in managing risks across a broad list of coverage lines. Through data management and analysis, the risk management program directs efforts and attention on areas of adverse loss trends and unusual coverage activity.
For over 35 years, ICRMT has grown from 4 to over 400 public entities and has maintained an annual member retention rate of at least 95% since inception.